Heart Healthy Sweet Potato Mussel Chowder Recipe
Tantalize your taste buds with the sweet and savory blend of fresh mussels, turkey bacon, sweet potatoes and creamy oat milk. This luxuriously rich and flavorful seafood chowder is as healthy as it is delicious!
Ingredients
Recipe yields 10 servings
1 1/2 lbs mussels, scrubbed and beards removed
4 slices turkey bacon, diced
2 large carrots, peeled and diced
1 medium sweet onion, diced
1 large sweet potato, chopped
6 Tbsp unsalted butter, divided
1/4 cup whole wheat flour, sifted
1/2 lb cod or haddock, cut into 1-inch pieces
6 cups unsweetened oat milk
1 tsp cracked black pepper
2 Tbsp chopped chives, for garnish
Directions
Step 1
In a large pot over medium-high heat, add the white wine, garlic, thyme and 1 tablespoon of butter. Add the mussels and steam for 5 to 7 minutes, or until the mussels are open.
Step 2
With a slotted spoon, remove the mussels from the pot and set aside to be shucked. Reserve all of the mussel broth for later in the recipe. Shuck the mussels from the shell and keep chilled. Discard any mussels that do not open.
Step 3
In a separate large pot, melt 2 tablespoons of the butter over medium heat. Add the bacon and cook until the fat begins to release. Add the carrots, celery and onion to the pot and sweat for 3 to 5 minutes. Add the sweet potato and cook for an additional 3 minutes.
Step 4
Add the remaining 4 tablespoons of butter and melt completely. Add the flour and mix to create a roux. Cook roux for 3 to 5 minutes. Add the mussel broth and whisk to break up the roux. Add the oat milk and continue to whisk over medium heat to continue cooking the roux, about 5 minutes.
Step 5
Reduce the heat to low and cook for 30 minutes to completely cook the vegetables, stirring every 5 minutes to avoid scorching. When the chowder has thickened, add the mussels and haddock into the chowder; cook for 5 to 10 minutes, or until the haddock flakes easily with a fork. Season with pepper and salt and garnish with chopped chives.
Dietary Review: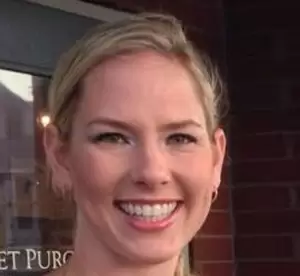 Christina Wright, RD, LDN